GEN. 2 DISPENSER
---
Tespo
Connect
---
---
Join the waitlist
---
The second generation Tespo Dispenser is the latest innovation, premium in-home vitamin dispenser. This compact device offers Wi-Fi connectivity to the Tespo Mobile App, allowing you to track you or your family's nutrition anytime, anywhere.
---
---
---
Dimensions
---
Height

11"

Width

5.5"

Depth

12"
---
---
FREE SHIPPING

Free shipping on every single order.

Tespo Rewards

Want this product for free?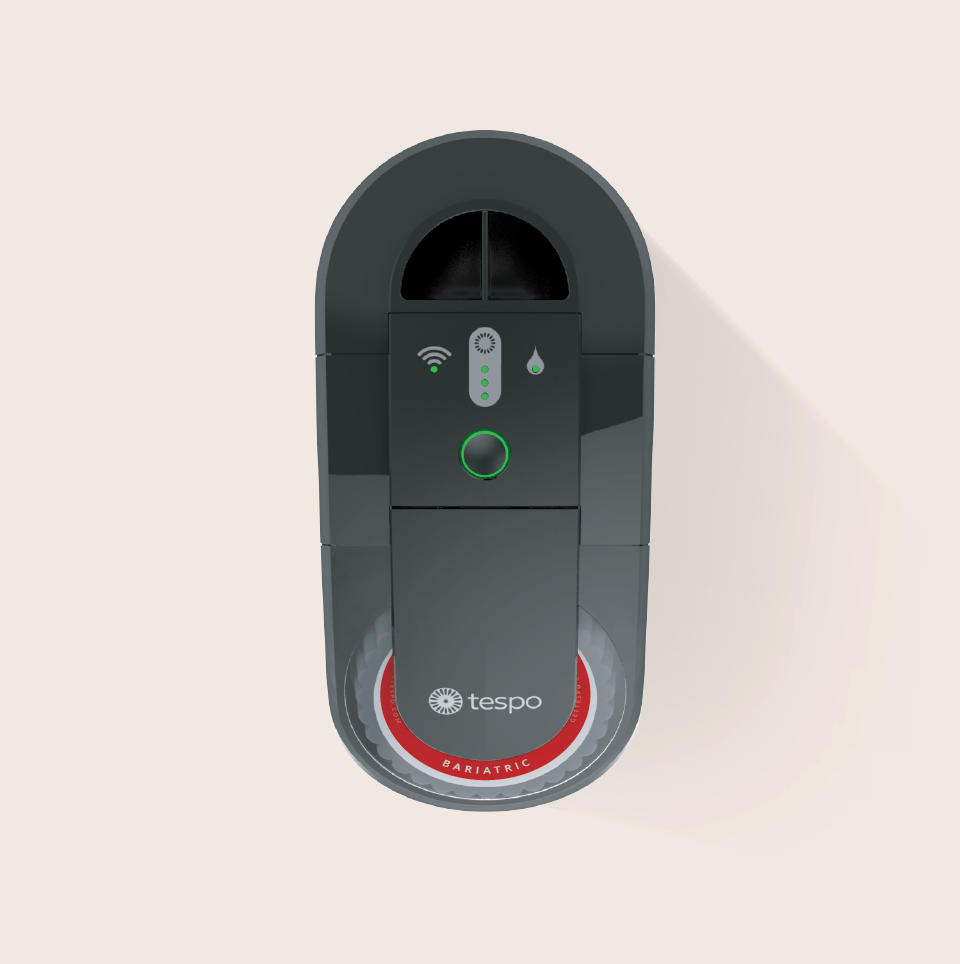 Key Features
---
Compatibility

Supports both 1.0 Pods and newer, larger 2.0 pods.

Quieter

Quieter operation for a subtler experience.
---
Stacked Pods

Shelf-less pod storage to fit three 1.0 Pods, two 2.0 pods, or one 1.0 pod + one 2.0 pod.

WiFi Connected

Uses LED lights to display Wi-Fi connectivity, water level, and remaining servings.
---
Earn Rewards

Taking your vitamins is important. That why we pay you for every serving you take. Connect your Dispenser and App and earn $50 in Tespo Credit, instantly.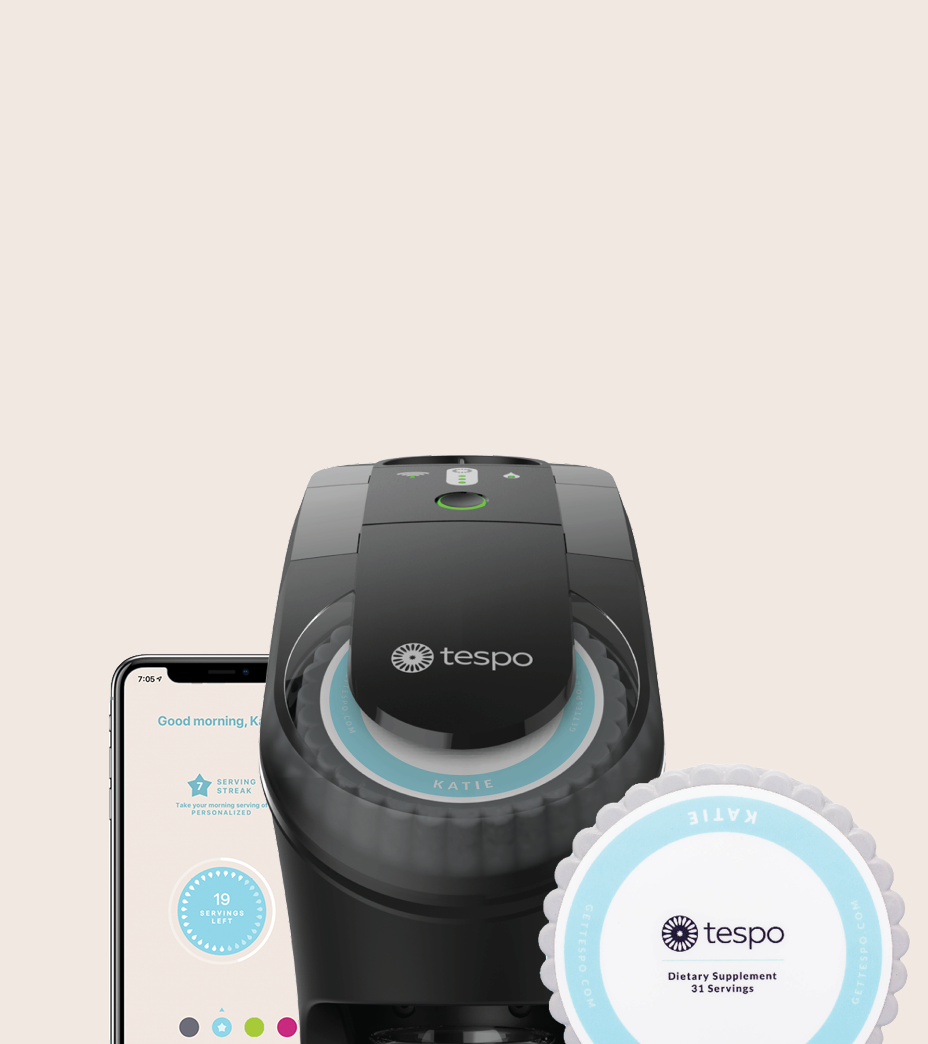 ---
The System
Meet the most innovative approach to premium nutrition, in the history of vitamins. Seriously. We've stripped our vitamins, removing GMOs, fillers, binders and preservatives, to bring you only what you need, and nothing that you don't.
---

The Pods
Our innovative vitamin pods offer you the cleanest, easiest-to-consume product with more bioavailability than traditional pills.
---

The App
We know how important it is to take your vitamins and be consistent. That's why we pay you for every button you push and every serving you take, thanks to our wifi-connected dispenser and mobile app.
Learn More
---